Margena Carter, Carter Carter Therapeutic Services Founder:
I am a Licensed Marriage and Family Therapist, Social Worker and Professional Life Coach who specializes in personal growth, relationship and career counseling. I hold a Master's Degree in Clinical Psychology from Antioch University of Los Angeles and I am confident my education and experience working in clinical settings combined with my dedication to support clients in optimum living and coping will help you in reaching your goals.
Throughout my career I've worked in private practice, psychiatric hospitals, intensive in-patients and outpatient divisions. My skills and abilities widely range from managing clinical services department to conducting corporate trainings. As a therapist, counselor, medical social worker and life coach, I have facilitated individual and group therapy sessions, provided case management, client de-escalation and many other therapeutic techniques using an array of principals and approaches. I have had the opportunity to treat adults and children experiencing homelessness and mental illness. Many were co-occurring with emotional and physical disabilities, addictions, terminal diseases and other disorders.
My work with non-profit organizations and my professional affiliations with the California Association of Marriage and Family Therapy have afforded me the opportunity to treat individuals and families, many under privileged and at risk. In these settings I've provided school and residential counseling, play therapy, anger management and cognitive behavioral therapy. Additionally, I have appeared on several television networks as a Relationship Expert.
I am a collaborative, solution-focused, mindful, humanistic therapist. Through this approach, I provide support and practical feedback to help clients effectively address personal life challenges. I also integrate behavioral techniques and helpful assignments to offer a highly-personalized program tailored to you. With compassion and understanding, I work with you to help build on your strengths and attain the personal growth you are committed to achieving.
Annalisa Thomas, Licensed Clinical Social Worker:

Welcome, and Congratulations on taking the first step towards personal growth. I would love to be a part of your journey toward a better you. Have you been troubled by difficult thoughts, emotions, or circumstances? I invite you into a safe, judgement free, and trusting environment where you can discuss your feelings, needs, and life challenges.
I have more than seven years' experience in the mental health field. I am a Licensed Clinical Social Worker in the state of California. I specialize in Depression, Anxiety, Trauma, Women Health Issues, Fertility Issues, Infant and Pregnancy Loss, Military issues, and Self-Esteem. My experience includes work with adolescents, young adults, and older adults. I use the therapeutic modalities in Cognitive Behavioral Therapy to treat depression and Dialectical Behavioral Therapy to increase emotional regulation when experiencing difficult emotions. I am a certified Trauma Professional and Trauma Focused-Cognitive Behavior Therapy.
I am a therapist who works with you to identify your goals and your challenges. In addition, I will help you to see the strengths inside of yourself that can help you to reach your goal and overcome life's trauma and challenges.
No matter our age or background we all go through periods in life where we struggle and need some extra support.
Jamie Hammond, Licensed Clinical Social Worker, MA, LMFT:
I have been practicing as a licensed clinical social worker (LCSW) for 19 years. I specialize in adoption, families and children, individual and couples, substance abuse, and am adept at making good therapeutic progress with people diagnosed with anxiety and depression. I take a strengths based approach with the premise that people are always doing the best that they can.
Asia McCready, Licensed Clinical Social Worker:
Hello you! Thank you for considering me and most importantly, thank you for taking the opportunity to embark on the journey of self-discovery that is therapy. My name is Asia McCready and I am a Licensed Clinical Social Worker. During my 4 years of post-graduate experience, I have worked with children, teens, and adults struggling with mental and environmental challenges such as domestic violence, depression, sexual assault, and anxiety. I completed my clinical hours as an outpatient therapist in South Los Angeles providing in-person sessions in homes, on the streets, and every place in between. I believe that everyone deserves to be heard and to have access to mental health treatment.
My therapeutic style is warm, collaborative, and individualized. You are the expert on your life and I am here to challenge, guide and support you as you navigate your therapeutic journey. My approach is tailored to each individual but I pull from theoretical orientations such as attachment, trauma, cognitive-behavioral, and psychodynamic theory.
If my style and approach sound like what you're looking for, I welcome you to reach out and begin this work with me. Choosing a therapist who understands your unique needs, has training in the subjects most relevant to your issues, and makes you feel comfortable can be difficult. I am here to let you know that you can find your fit (whether that be in me or another professional) because you deserve it!


J Scott Rhule, MA, Licensed Family and Marriage Therapist:
J Scott Rhule (Scott) has been a California Licensed Marriage and Family Therapist (LMFT) since 1994. He received his master's degree in Clinical Psychology from California School of Professional Psychology San Diego (now part of Alliant International University). He received his master's degree in Counseling Psychology from California Institute of Integral Studies San Francisco, California
Scott has experience working in private outpatient mental health clinics and hospitals. He has a passion for working with adults to help them to develop insight into their problems and to generate creative solutions and effective coping skills that will improve quality of life.
Scott has many years of experience working with adults with a wide variety of issues such as Depression, Anxiety, Panic Attacks, Bi-Polar Disorder Anger and Stress Management, Marriage and Couples Relationship Issues. Scott has experience working with LGBTQ+ as well as Military and Veteran clients and their families.
Scott approaches therapy from a person-centered approach focusing on empathy, authenticity, genuineness, and positive regard. Scott utilizes an eclectic and strength-based approach, which strives to be sensitive to what the client feels works the best for them in sessions.
Scott finds it rewarding to help clients improve the quality of their lives via psychotherapy and counseling sessions.
Christina Tuman, Licensed Family and Marriage Therapist:
I am a Licensed Marriage and Family Therapist with over 10 years of experience working with people of all ages, backgrounds, and presenting symptoms in order to provide them with the tools they need to thrive! I know how challenging it can be when life throws us a curveball and we don't know how to handle it, so I hope to be someone that can provide an empathic and supportive space to help you through it and to the other side.
I have worked with children, adolescents, teenagers, and adults to support them through challenges such as: substance abuse, depression, anxiety, trauma, Christian/spiritual struggles, bereavement/grief, postpartum struggles, trauma, and women's issues. Although I don't specialize in one specific treatment style, I do tend to lean towards a solution-focused approach. I am passionate about using cognitive behavioral therapy techniques to help someone make the connection between thoughts, emotions, and behaviors, and I also appreciate the value of the psychodynamic approach. Life can often knock us down, but we don't have to stay there. I'm here to help you lift yourself up!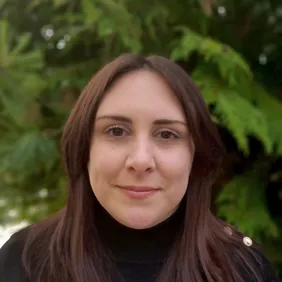 Jordyn Hengeveld, Licensed Clinical Social Worker:
I am a Licensed Clinical Social Worker who specializes in life transitions, grief and loss. I earned my Master of Social Work at the University of Southern California and I am licensed to practice therapy in multiple states. My goal as a therapist is to support individuals in finding meaning from the losses and changes they have experienced. Loss is not always obvious and can show up in so many aspects of our life. Within this clinical framework, I have assisted clients in addressing trauma, family/relationship dynamics, career changes, chronic health conditions, depression and anxiety.
The issues that you want to discuss in therapy are nuanced. If we are working together, will help you examine the threads and patterns within these issues. Finding inspiration from the challenges and losses in your life can be complicated. My priority is to hold space for what is painful and also to support you in deciding how you want to proceed given this.
My approach is eclectic, incorporating elements of humanistic, systemic, psychodynamic, and cognitive behavioral therapy. Whether your goal is to tangibly make changes to your life or find peace within a situation that will not change, I will tailor my approach to you as an individual. If you think I would be a good fit for you, please feel free to reach out for a consultation.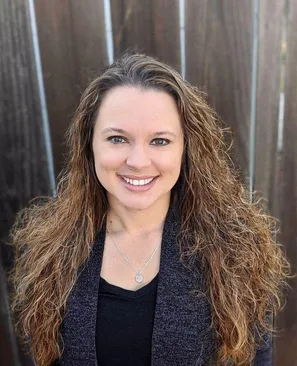 Kassandra Gibbs, Licensed Clinical Social Worker:
Hi, my name is Kassandra G. I am a Licensed Clinical Social Worker with a passion for self empowerment and positive healing. I greatly enjoy the opportunity of helping those in need on their journey to happiness or healing. I strive to create a welcoming, non-judgmental, and free space to be exactly who you are. i enjoy helping men and women seek hope, positive life skills, organization, perspective changes, independence, confidence, and conquer fear and shame.

As a trained and experienced therapist, I have worked with many populations including youth, families, senior, ASD and ADHD youth and adults, as well as Post partum mothers. I know that it can be a hurtle to overcome this step into seeking help and want you to know first and foremost how proud I am of you for coming this far. I hope I can support you in your journey at this time and develop new ways of coping creatively.



Cynthia Lopez, Licensed Clinical Social Worker:
I am a licensed clinical social worker based in Los Angeles with over 10 years' experience working with helping people in making positive changes in their lives. I have practiced in a variety of inpatient and outpatient settings and have worked with clients with a wide range of concerns including depression, anxiety, grief, relationship, work and family issues. My approach is solution-focused, client centered and strengths-based. In therapy, I provide a cognitive behavioral and
mindfulness approach to resolving issues, and strive to make the therapy process positive, respectful, safe and genuine. I am grateful for the opportunity to work with you, and to work together with you to identify your goals and provide you with the extra support you may need to
achieve them.